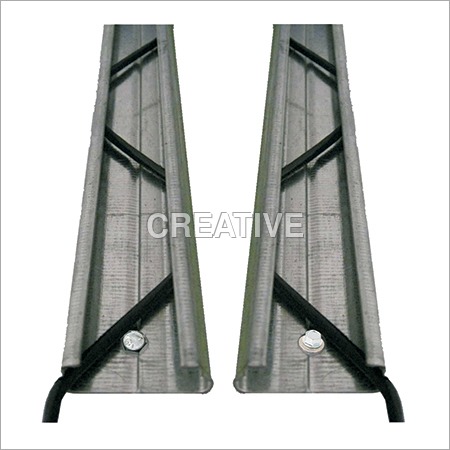 GI Profile

Profile Gripper Or C Channel Gripper Is Used To Fasten Your Poly Film Or Shade Cloth On The Structure.
Re-Usable Over And Over, C Channel Gripper / Wire Lock Is Made Out Of Aluminum Od Gi Material With Wiggle Wire Made From Hot Dip Galvanized Wire Or Plastic Coated Spring Steel Wire. The Zig Zag Wire Fits Into The Base Profile Or C Channel Which Has Been Attached With Self Tapping Screws Over The Greenhouse Or Shadehouse Structure.
Profile Bends Over The Arc Round The Greenhouse Base. Available In Standard Length Of 4 Meters (13 Feet).